Staff:
Secretary: Betty Matteson
Volunteer PrimeTime Director: Mary Catherine Heard
Pianists: Dennis Strickland
Custodian: Cassandra Simmons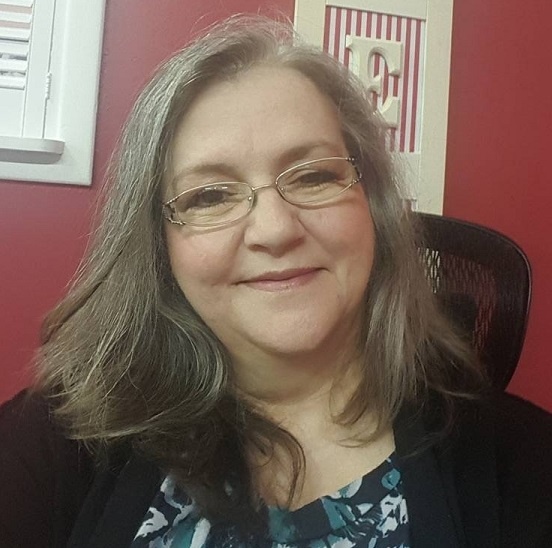 Deana Lowe has lived in and around Greenville since 1971. She is a 1981 graduate of Greenville High School and attended East Texas State University where she studied music and business. She graduated from Licensing School in the North Texas Conference of the United Methodist Church in 2016 and is currently enrolled in the conference's Course of Study School.
Deana has been very involved in the community having coached several sports for the YMCA, served as a Cub Scout leader in several positions, and currently serves on the board of The Corporation for Cultural Diversity and has volunteered for Remember For Me. She was in the Leadership Hunt County class of 2017 and is employed as the executive director of Keep Greenville Beautiful. She served on the advisory board of the Greenville Herald Banner in 2017. She has a son, David, who is a recent graduate of Greenville High School and is currently attending Paris Junior College Greenville campus.
Church music has been a major part of Deana's life for nearly 40 years and she has served as a music director or church musician in many locations all over Hunt County through the years, most recently at Lone Oak United Methodist Church for the last 20 years. She comes from a long line of musicians, especially Methodist musicians. She was pastor of Campbell United Methodist Church for 14 months prior to its closing at the end of August 2018.
Deana received her call to pastoral ministry soon after experiencing a Walk to Emmaus in 2015, which she credits for opening her to the possibility of this new direction. It was several years before she would be able to complete the process to become a Licensed Local Pastor, but she believes every step of the journey has been necessary to prepare her for this ministry. She is excited to begin serving with the community of faith at Westview United Methodist Church and believes that together they will live out the mission of "making disciples of Jesus Christ for the transformation of the world" to the fullest.