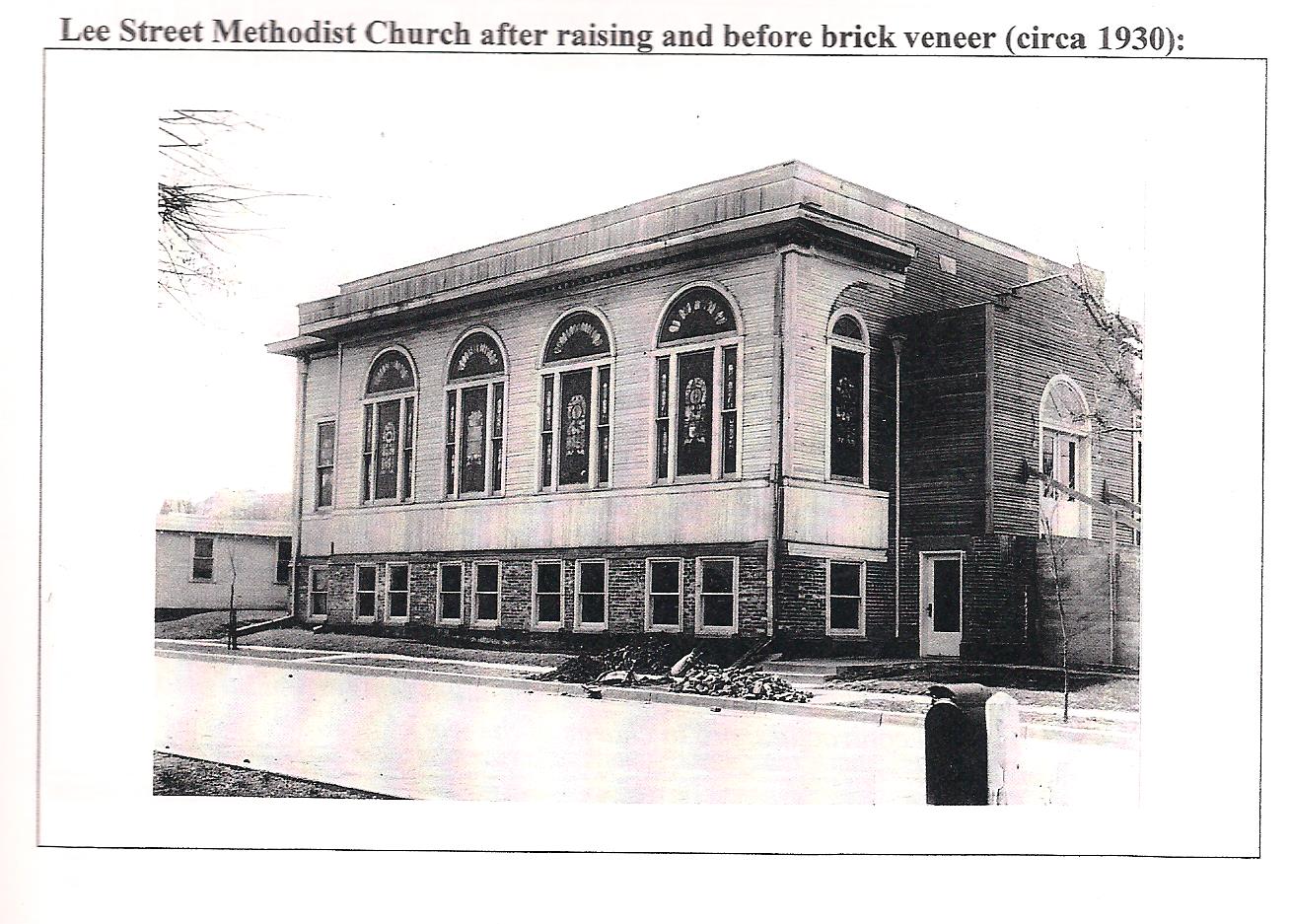 The old Lee Street Church building still stands at the corner of Lee and Walnut Streets. This church was the outgrowth of a small mission work in the west part of Greenville. Threads of history can be traced back to 1894 when a Sunday School class was started in the home of Mrs. W.B. Wheeler. Soon there was a need for a chapel. George Perkins gave the lot and R.C. Dial assisted in raising funds for the building which was placed on South Wellington Street near the switch yards, and was called Wheeler's Chapel, in honor of its founder.
Later the church moved to a new location on Walnut Street and was then part of the Greenville Mission. Then, the building was moved to the corner of Lee and Wellington Streets in 1904. In 1909, a new church organized as Lee Street Methodist Episcopal Church, South and parsonage were built on the corner of Lee Street and Walnut.
In 1969, the church began plans for a new building. The Board of Church Extension gave the lot with a "west view", and groundbreaking ceremonies were held August 29, 1971. The Building Committee was: Neal Hardy Parrott, Chairperson, Charles Trotter, Jack Mason, John Young, Marvin Stewart, J.B. Williams, and Joe Brown. The first worship service was held March 19, 1972 at 6407 Sayle St.